Most Expensive Airports In The United States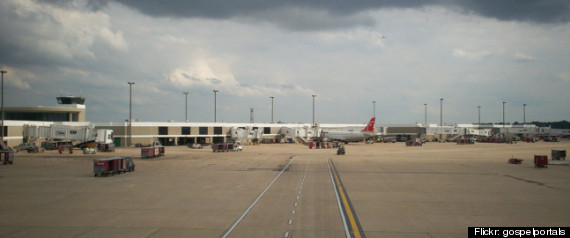 First Posted: 12/15/11 12:18 PM ET Updated: 12/15/11 12:35 PM ET
Cost has largely replaced distance as the measure of how hard it is to get around. Sure, Indianapolis is closer to Philadelphia than Chicago, but the price of airline tickets is unlikely to reflect that geography.
In order to better understand the domestic travel landscape, the Research and Innovative Technology Administration's Bureau of Transportation Statistics undertook a study to find which American airports are the most expensive to fly out of, as measured by ticket value, taxes and fees. The results are interesting and indicative of how smaller markets are often less served by the modern aviation industry than hubs — though overcharged fliers may want to skip Newark-Liberty and head to Atlantic City instead.
The priciets, beginning with Cleveland's Hopkins Airport at number 10, are part of a club with high membership fees and no perks at all. Sorry C-Towners. At least Hopkins isn't one of the most dangerous airports or one of the busiest.
#1 Memphis
*****************************************
California Aviation Alliance: Airport News List E-mail
Sent by AviaEd@netscape.net – Lorena de Rodriguez on behalf of CAA subscribers. Add your comments to these stories realtime online at http://aviaed.wordpress.com/.
To subscribe or unsubscribe to the Airport News List, send an email, from the email account you wish to receive or discontinue CAA posts on, addressed to imailsrv@californiaaviation.org and place only the following in the first line of the body of the message: Subscribe airport YourFirstName YourLastName YourJobTitle YourAirport/Company
Manage your CAA subscriptions with the user friendly Mail List Administration database. You'll find it at: http://californiaaviation.org/cal/index.cfm
Contact stepheni@cwnet.com with problems with your subscription.