Passenger fight forces flight back to airport
| Wednesday, Jun 1, 2011 | Updated 10:05 AM EDT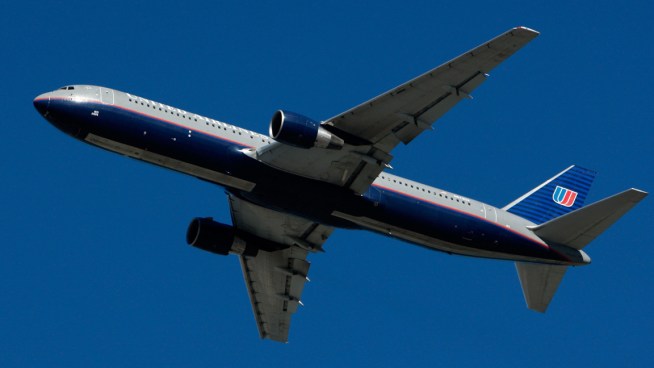 Getty Images
Usually, an argument could be settled easily by asking your foe to step outside.
But when you are on a plane, things get a little complicated — especially when fighter jets are called in.
A United Airlines flight that took off from Dulles International Airport early Monday morning returned soon after because the FAA said two men got into a fist fight over how much a seat was reclined.
The flight from Dulles to Ghana was stopped shortly after takeoff at about midnight Sunday. Investigators said one traveler got upset when the man in front of him put his seat all the way back.
During the confrontation, government officials said two F-16s were scrambled from Andrews Air Force Base to escort the plane back to Dulles. And a United spokesman said that the Boeing 767, with 144 people on board, dumped fuel as a safety precaution to lighten its load on landing.
There is no word yet on whether charges will be filed against either passenger.
Copyright Associated Press / NBC Washington
*****************************************
California Aviation Alliance: Airport News List E-mail
Sent by AviaEd@netscape.net – Lorena de Rodriguez on behalf of CAA subscribers. Add your comments to these stories realtime online at http://aviaed.wordpress.com/.
To subscribe or unsubscribe to the Airport News List, send an email, from the email account you wish to receive or discontinue CAA posts on, addressed to imailsrv@californiaaviation.org and place only the following in the first line of the body of the message: Subscribe airport YourFirstName YourLastName YourJobTitle YourAirport/Company
Manage your CAA subscriptions with the user friendly Mail List Administration database. You'll find it at: http://californiaaviation.org/cal/index.cfm
Contact stepheni@cwnet.com with problems with your subscription.